Overview
Bamboo Creative worked with local Wellington organisation, Nature Through Arts Collective, to develop a game that leveraged the mobile devices to encourage exploration and play in a local environment. The result was a place-based game that used narrative based game play to explore Central Park in Brooklyn.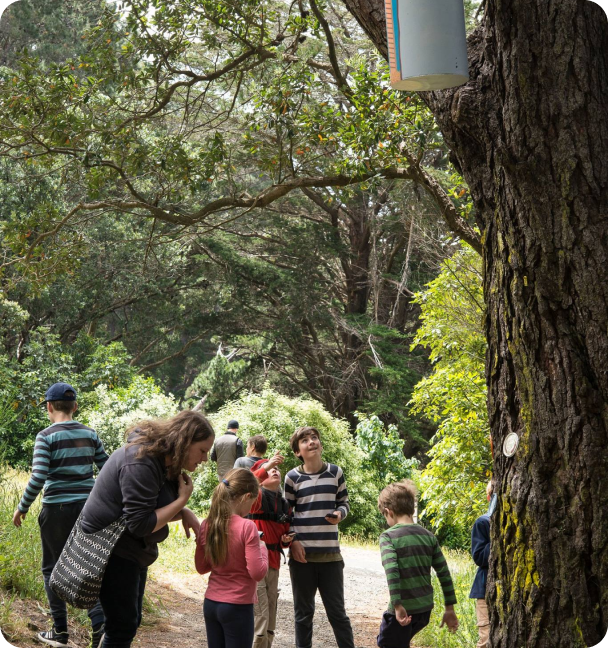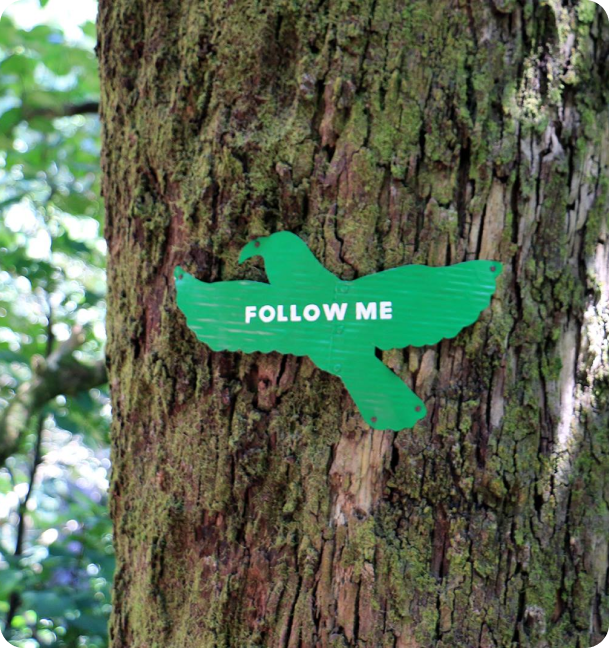 Challenge
Young people are increasingly disconnected from the natural world and missing out on the physical, social and mental health benefits of time in nature. 
Nature Through Arts wanted to create something that was repeatable, scalable and easy to access for children and their families.
The Approach
The project took inspiration from a previously run 'Moa Hunt' event as part of the Imagine my City programme. This was a one off, live, facilitated event led by actors in collaboration with scientists, artists and conservationists. It was also inspired by pick-a-path journeys and Pokémon GO which had just launched.
Bamboo supported the research into the existing ways that technology was being used to connect young people with nature. Based on the findings, we moved away from a traditional web based approach and looked to a more experience enabling messaging function on Facebook Messenger.
To develop the model for an enhanced journey in nature, we first created a digital prototype that underwent several internal tests and two live field tests and evaluations with external users. Several iterations of a game explored the importance of space, narrative, game mechanics and user interactions in developing an immersive and effective experience for children and their families.
We used an agile approach, involving fast prototyping, testing and tweaking and updating every couple of weeks. Each test group was around 20 participants, half of which were young people aged from 4 to 15 years old. Parents and caregivers, education specialists, youth ambassadors and representatives of partners were also involved.
The resulting game was called Kaia the Kākā, with a narrative based around defending Kaia's nest from predators in Central Park, Wellington. It used a combination of physical clues and a Facebook Messenger chat bot that children could engage with (with adult supervision) to progress the game.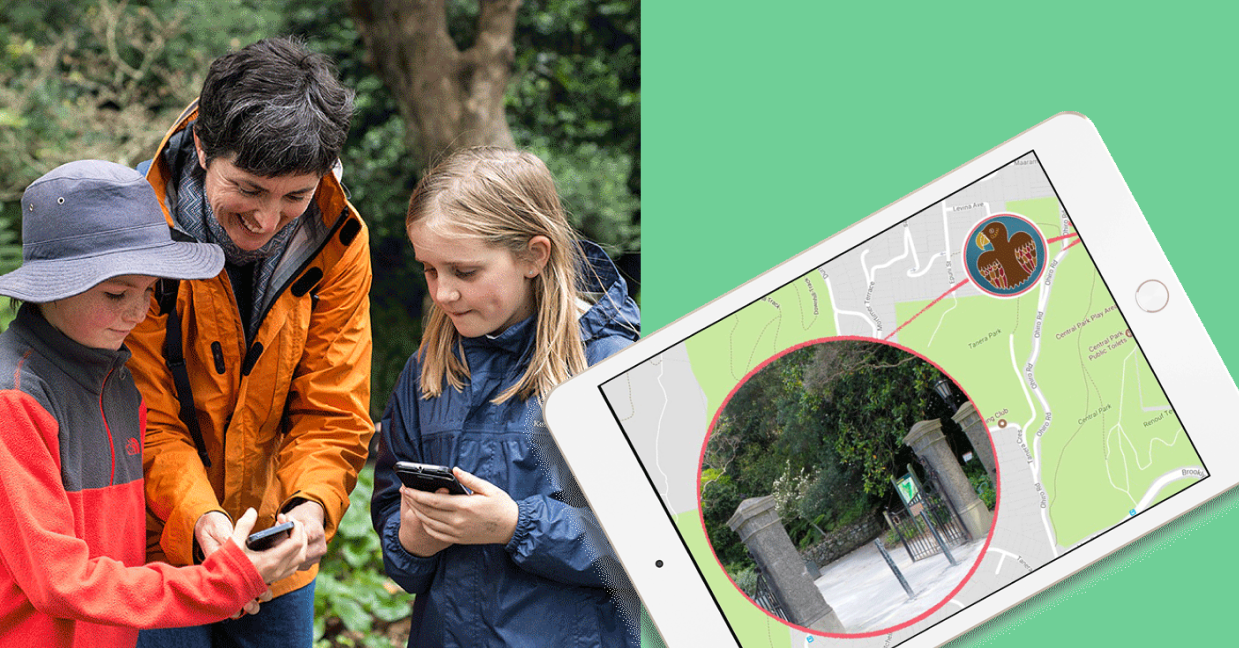 Outcome
The game was played by over 600 participants over 2.5 months.
From the Evaluation Report following the programme: Responses from our users revealed a high level of enthusiasm for the digital nature Journey and its concept of engaging young people, their families and whānau with nature in their local environment through the lens of storytelling, art and gameplay. Observations by parents and caregivers suggested the experience had connected children with nature, stimulated learning, engaged their imaginations, thinking skills and physical abilities, and kindled a sense of adventure and fun.
Read more about the programme here through the Evaluation Report.
It was a really innovative and fun idea. We hadn't explored the park before.
Participant
It was so cool! Loved seeing the Kākā up in the trees. Perfect for my native bird mad 9 year old son! The interaction via messenger, the environment, the mission and the level of difficulty.
Participant
Client name
Nature Through Arts Collective
Collaborators
Wellington City Council, UNESCO, Kemi & Niko
Looking to...
build digital resilience?
deliver more impact?
collect impact data?
Whatever it is, we can help.
Get in touch